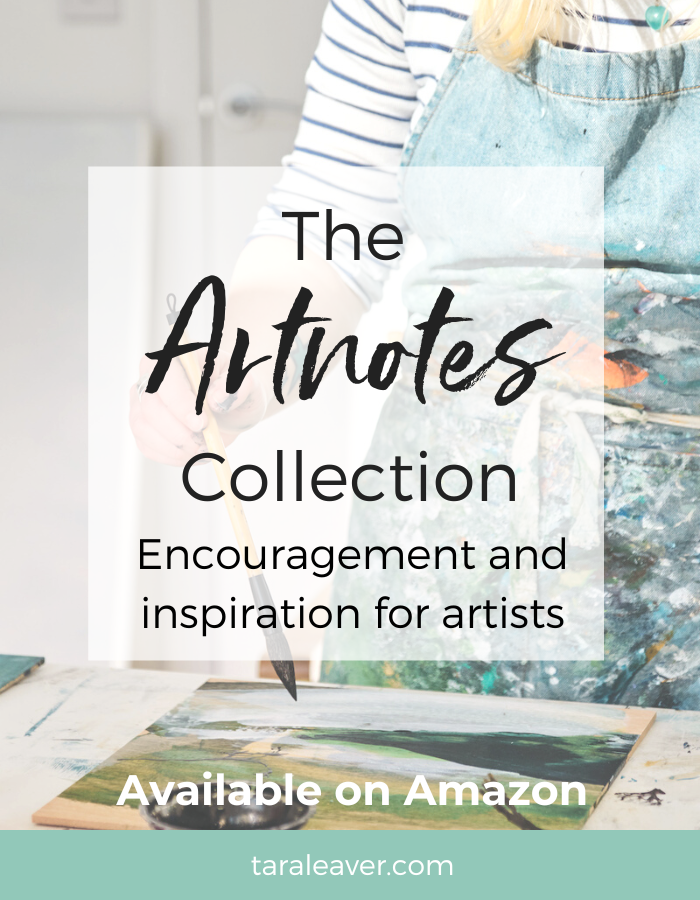 ⭐️ OMG SO EXCITED RIGHT NOW! ⭐️💃 🎉
This has been a long time coming, and HOORAY! It's finally here!
What is it though?
It's a new book!
A book containing a selection of the best of the much loved Artnotes, which, if you've been hanging out here for a while, you'll know are emails I send to other artists full of stories, insights, things to think about, fresh perspectives, and inspiration!
And you can now buy it as a beautifully designed digital book on Amazon! 
Here's a bit about it from the description:
Being an artist can be a paradox.
In part it's about connection – to our creative selves, to the work we make, and to those we share it with.
And, by nature often a solitary activity, it can sometimes feel lonely.
Long hours alone in the studio can be both a balm and a challenge.
We all need reminders that we're not really alone; that there are others out there also working away in their creative spaces, connected through time, space, and shared experiences. 👩🏼‍🎨👩🏻‍🎨👩🏿‍🎨👩🏼‍🎨👩🏾‍🎨
It's those shared experiences that form the basis of the Artnotes Tara Leaver has been writing since 2013.
Artnotes are letters from one artist's life to another, sent via email, that speak to the ups and downs of the artist experience.
Filled with observations, stories, inspiration, humour, and fresh perspectives, they have become a much loved source of connection, validation, and camaraderie with readers around the world.
The Artnotes Collection brings together a selection of the best of these letters into a beautiful book, perfect for dipping into in those moments when you need guidance, reconnection, or to remember that you're never really alone.
"I have been reading your last two Artnotes, and they are SO thoughtful, intelligent, and beautifully written, you really ARE a fantastic art encourager! I would encourage anyone who doesn't already get these to sign up for them, so helpful to read. I could go on and on…but I won't! Just wanted to say thank you. :)"

Jo Payne
I would say this of course, but I do think this would make a fantastic gift for an artist – whether that's an artist you know, or yourself.
The book is available on preorder until December 4th. So if you buy it now, it'll be automatically delivered to your e-reader on that date!
"I would like to let you know how much I enjoy your ArtNotes! They have offered me so much inspiration and some days even get me to pick up my brushes and carry on. Plus following your personal adventures is such fun!"

Kathy K
PS. I would love as many artists as possible to know about The Artnotes Collection, as I know from the lovely replies I receive that the Artnotes offer significant support and encouragement to artists around the world.
I'd be deeply grateful if you'd share it with anyone you think might like it or find it helpful – thank you so much!
PPS. Not yet receiving Artnotes? What in the world?! 😉 Sign up below to get your weekly dose of artist goodness.